The new standard for scalpel safety.
Anzen is a safety scalpel with a reusable metal handle similar in weight and balance to traditional metal handle scalpels. It was engineered using the feedback of surgeons and surgical techs to ensure an intuitive design that is easy to use and feels familiar and comfortable. Anzen is simple to use and simple to implement. FDA-listed and CE-marked. Global patents issued and pending.
Product Specifications
Blade Cartridges
Product
Blade Size
Button Color
AZ10
#10
Blue
AZ11
#11
Green
AZ15
#15
Yellow
Reusable Handles
Product
Handle Size
Material
AZH3
#3
Stainless Steel
AZH3L
#3L
Stainless Steel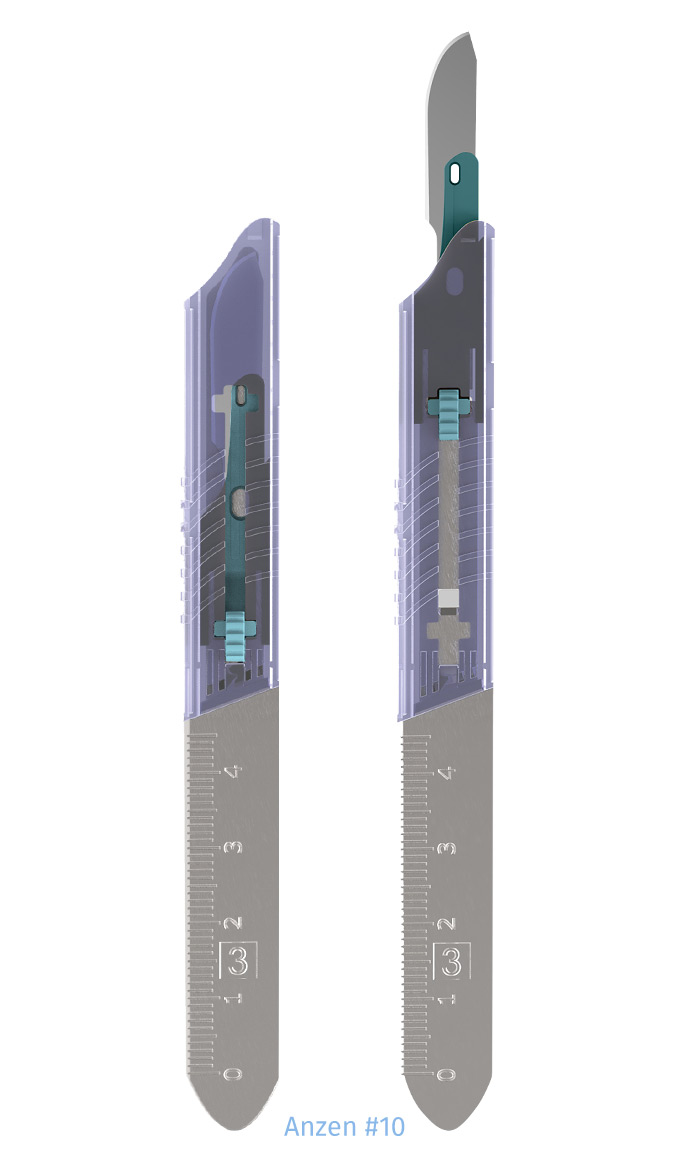 Easy to use and easy to implement.
See how by watching the video below.