MEDICA: The Global Perspective on Safety From Distributors
January 31, 2017
By: Patrick Yi, CEO of MediPurpose
The role of the distributor is an important one to both manufacturer and customer. Effective distributors don't simply deliver products; they work hard to connect the appropriate tools to the appropriate customers. For this reason, our team traveled to Dusseldorf, Germany to showcase our newest innovation – the Anzen safety scalpel. Exhibiting at MEDICA allowed our team access to global distributors to get their opinions and perspectives on what they deemed important for the development and design of safety scalpels.
While it is estimated that over 75 million scalpel blades are used annually in the U.S, a 2010 estimate indicated that fewer than 15% of these were safety scalpels. 1 With this statistic in mind we developed a survey for distributors to collect their perspectives on why safety scalpels were not being used.The insights would then give us an idea on what we can do to increase adoption and product evaluation of our innovative Anzen Safety Scalpel launching in 2017!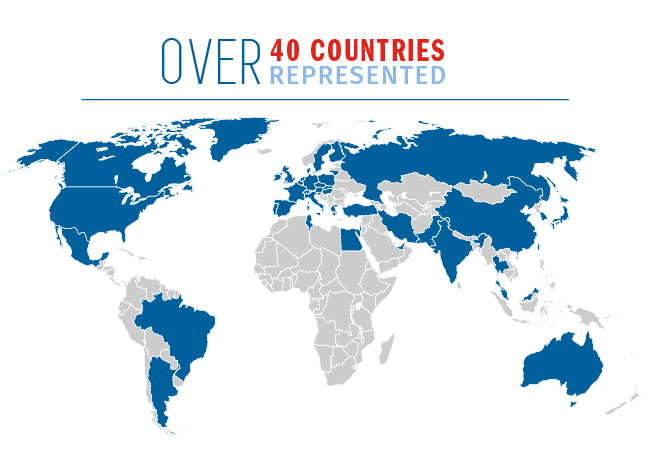 Over the course of four days, we were able to conduct the survey with over 70 participants representing 40 countries, with 62% of visitors coming from European countries.2 Over 75% of the distributors we spoke with currently sell surgical products and more than 90% are interested in selling safety products. We learned:
50% of attendees said that "Employee safety is "strongly considered" in purchasing decisions for scalpels"
More than 50% of attendees considered themselves and their organizations "strongly familiar" with safety regulations, policies and procedures
The biggest hurdle to "convincing end users to adopt safety scalpels" is considered cost.
Other hurdles include change of workflow/muscle memory, preference for a traditional scalpel and no suitable safety scalpels
This survey is the third in a series that we have completed in order to gain insights into the industry's viewpoints of safety scalpels. Our results thus far, specifically at ASCA and ACS, have highlighted the lack of safety scalpel adoption in medical facilities and a belief that safety scalpels are prohibitively more expensive than traditional models. Research indicates that the cost of an injury far outweighs the cost of a safety scalpel. In fact, sharps injuries are expensive for both the injured party and the healthcare industry; immediate and follow-up treatment for exposed employees was reported to cost from $71 to $5,000 per case.3
Watch for our Cost Benefit Blog, which will go live shortly, where we break down the benefits of using a safety scalpel and highlight the hidden costs and impact of a scalpel injury.
---
1http://www.ast.org/ceonline/articles/381/files/assets/common/downloads/The%20Economic%20Argument%20for%20using%20safety%20scalpels.pdf
2http://www.medica-tradefair.com/cgi-bin/md_medica/lib/all/lob/return_download.cgi/2015_MEDICA_profile_data_2.pdf?ticket=g_u_e_s_t&bid=8968&no_mime_type=0
3https://www.cdc.gov/sharpssafety/pdf/sharpsworkbook_2008.pdf