Will Metal Handles Finally Make Safety Scalpels Acceptable to Surgeons?
July 24, 2017
By: Adeline Yi, AnzenTM Product Manager
Surgeons' well-documented dissatisfaction with safety scalpels has been attributed to a number of factors—chief among them, the unfamiliar weight and feel of the models they've tried. Nationwide surveys show that most surgeons are unwilling to use safety scalpels because they have not found a model that is weighted and balanced like a traditional scalpel1.
Unfortunately, the majority of safety scalpels currently available to surgeons have plastic handles and do not have the same weight and balance as a traditional scalpel. But surgeons may be unaware that a small percentage of safety scalpels are now available with a reusable metal handle that offers the familiar weight and balance they're looking for.
They may not realize that there are now models with metal handles that can give them the same comfort and control as a traditional scalpel. Safety scalpels with metal handles are also more cost efficient than plastic, as they create less waste.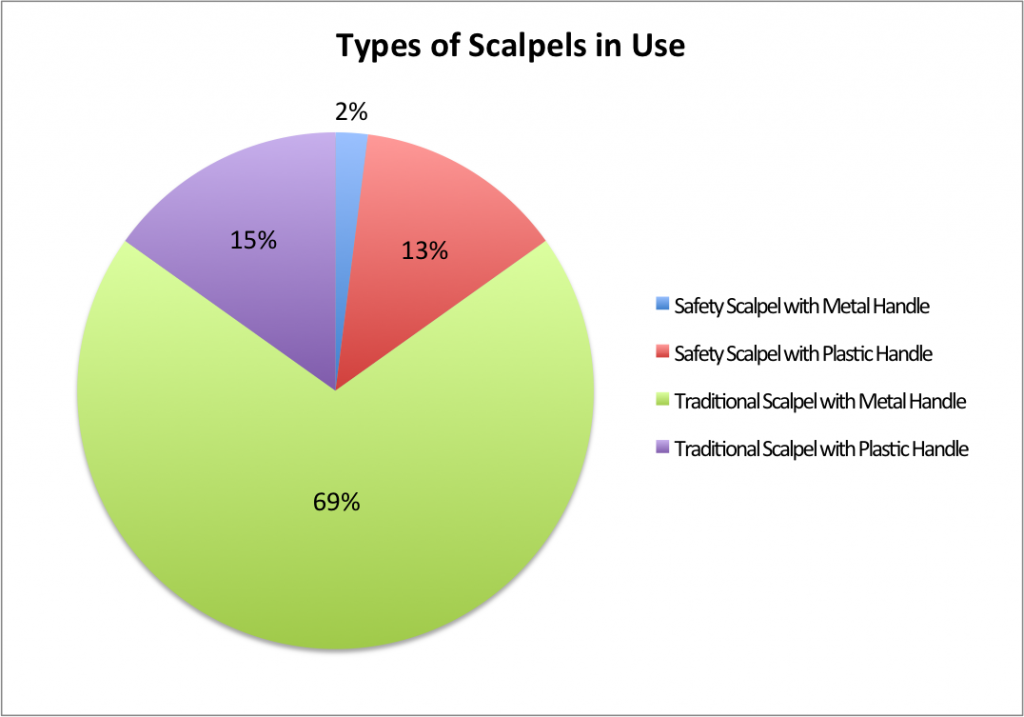 Percentage of market share based on Global Healthcare Exchange (GHX) 2013 data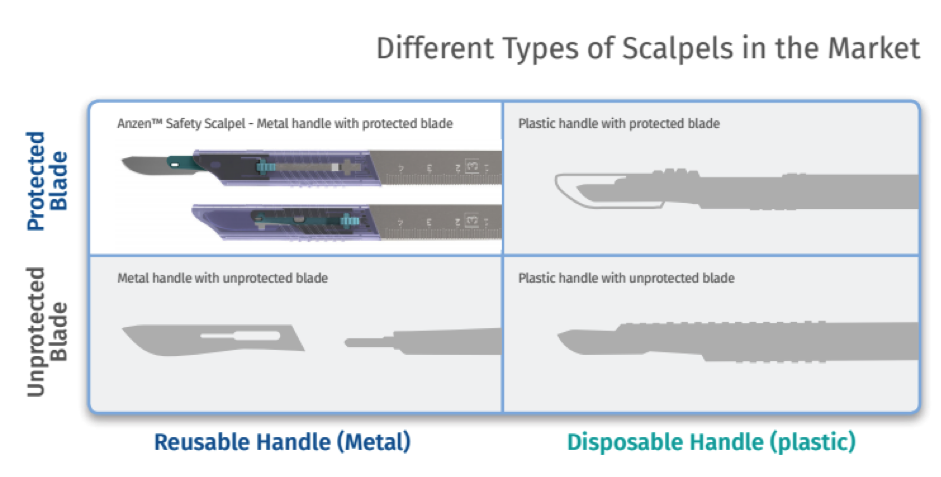 The new Anzen™ safety scalpel was engineered with a reusable, stainless steel handle so that surgeons can use it with comfort and confidence. Nationwide, operating rooms lag behind other hospital departments in adopting the safety measures mandated by the Needlestick Safety and Prevention Act of 20002. The introduction of metal handles may prove to be the innovation surgeons need to embrace safety scalpel technology.
---
1International Sharps Injury Prevention Society (ISIPS) – Outpatient Magazine survey
2Jagger J, Berguer R, Phillips EK, et al. Increase in Sharps Injuries in Surgical Settings Versus Nonsurgical Settings After Passage of National Needlestick Legislation. J Am Coll Surg; 210(4):496-502.